How to Choose the Perfect Beauty Product For Your Skin Type – If you know what type of skin you have, you might be able to get even better results with your skincare. This is especially true if your skin has certain types of breakouts. If you find that your acne is often on your chin or jawline, you may want to look at different moisturizers. You also may be tempted to try different foundations based on your skin color.
Whenever I think about beauty products, my brain automatically goes to the list of products I use on myself (and sometimes even the list of products I used in the past). The products I pick from this list are very different depending on my skin type.
If you are sensitive and have sensitive skin, you need gentle products to keep you comfortable while still being able to address any visible blemishes.
And if you have combination skin, you need products that will help even out the look of your skin and remove any blemishes while still being gentle enough not to cause irritation.
And if you have dry or oily skin, you need products that will help prevent future breakouts and keep your skin looking as smooth and glowing as possible.
If you want to know the best beauty products for your skin type, you need to read this article first.
The beauty products you buy can help determine how you look and feel daily. Choosing the right one can make you feel confident and beautiful.
Most of us know that choosing the right beauty product can make a big difference in how we look and feel daily.
But what if you don't know what beauty products are best for you?
This guide will help you choose the perfect beauty product for your skin type, giving you a list of recommendations based on your needs.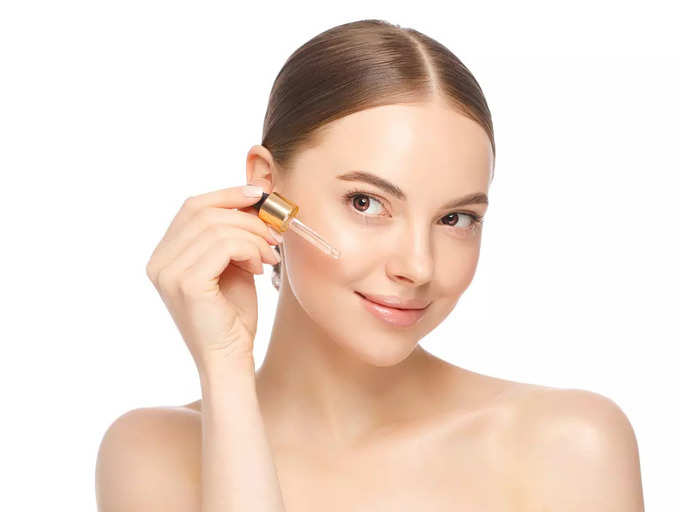 Types of skin
Skin is often the first thing people notice about someone, and yet, it is also the most difficult thing to define. There are many different types of skin, but the main categories are dry, oily, normal, and combination.
When we talk about skin, we are usually talking about the skin on our face, but the skin on our feet is also very important. We can use this information to diagnose skin problems and understand how to treat them.
So, what is the difference between dry, oily, normal, and combination skin?
Dry skin tends to be dehydrated and often lacks a healthy moisture barrier. This can cause the skin to crack and split. It is also prone to flaking, which can lead to inflammation.
Oily skin is made up of sebaceous glands that produce oil. This oil is responsible for keeping the skin soft and supple. It also helps prevent the skin from becoming dehydrated.
Normal skin has a balanced amount of both oils and sebum.
Combination skin is the most common type of skin. It has a mixture of oily, dry, and normal skin.
You can find these types of skin anywhere on the body, but they tend to be most prevalent on the face.
There are many skin types, but the most common ones include:
• Normal – The skin is fine and does not have any visible marks or rashes.
• Oily – The skin is oily and has a shiny appearance. This means that the pores are open and can clog easily.
• Dry – The skin is dry and has little to no moisture.
• Combination – The skin is a combination of oily and dry, with some areas being more oily than others.
• Flaky – The skin is dry and flaky and tends to be sensitive.
You may be wondering whether you have the correct type of skin. The truth is, your skin types are primarily determined by your genetic make-up and your lifestyle habits. After all, your skin can say a lot about your overall health and well-being.
Before you know it, your skin might start giving you a lot of trouble. A single pimple can cause you to feel like a walking disaster. But rest assured, there is no need to worry.
Types of skincare regimes
There are a few different skincare regimes for people to try. They can range from very simple to highly advanced.
Some people prefer to go for DIY home remedies, while others prefer to use expensive treatments.
Before you start choosing your regimen, it's essential to know your goals. Some people want to use skincare to help improve their complexion, while others want to use skincare to treat skin conditions.
Here is a quick and simple summary of some of the more common skin care regimes.
Cleansers – Cleansers help to remove makeup, dirt, and dead skin cells. They are essential for keeping your skin healthy. You can use a variety of products, including soap, body wash, facial cleanser, and shampoo.
Moisturizers – Moisturizers help lock moisture into your skin to keep it hydrated. They also prevent dryness, wrinkles, and other skin conditions. They can be found in creams, lotions, oils, and gels.
Toner – Toners help to balance the pH of your skin. They also help to cleanse pores, remove impurities, and kill bacteria. You can use toners to cleanse your skin without removing all of its natural oil.
Soaps help cleanse your skin, but they are not meant to replace moisturizers. They can be used instead of a moisturizer for extra cleansing.
Exfoliants – Exfoliants help to remove dead skin cells and unclog pores. They can be found in scrubs, masks, and peels.
Sunscreen – Sunscreens help to protect your skin from the damaging effects of the sun. You can use them as a standalone product or you can apply them to your skin prior to going outside.
There are several types of skin care regimes, such as the ones below, that are effective and can be used by anyone, regardless of age, gender, or ethnicity.
A skin care regime can be defined as a combination of skin care products that work together to remove dead cells, prevent future damage, and improve the overall health and beauty of the skin.
What is the best skincare routine for you?
You want to do a few things when you start out. The first is to avoid clogging your pores with different products. This can lead to breakouts and other problems down the road.
The second is to avoid using harsh chemicals. They can strip your skin of its natural oils and leave you with dry, irritated, and flaky skin.
The third is to avoid products with ingredients you don't recognize.
But I also want to make sure that you're using appropriate products for your skin type. Because we are all different, we require different types of products.
Finally, I want to talk a little bit about the importance of the proper skincare routine. Because I'm not a doctor, I'm not saying that you need to follow the same routine every day.
However, you should stick to a daily routine. That way, you don't put yourself in a situation where you can't use the products you want because you forgot.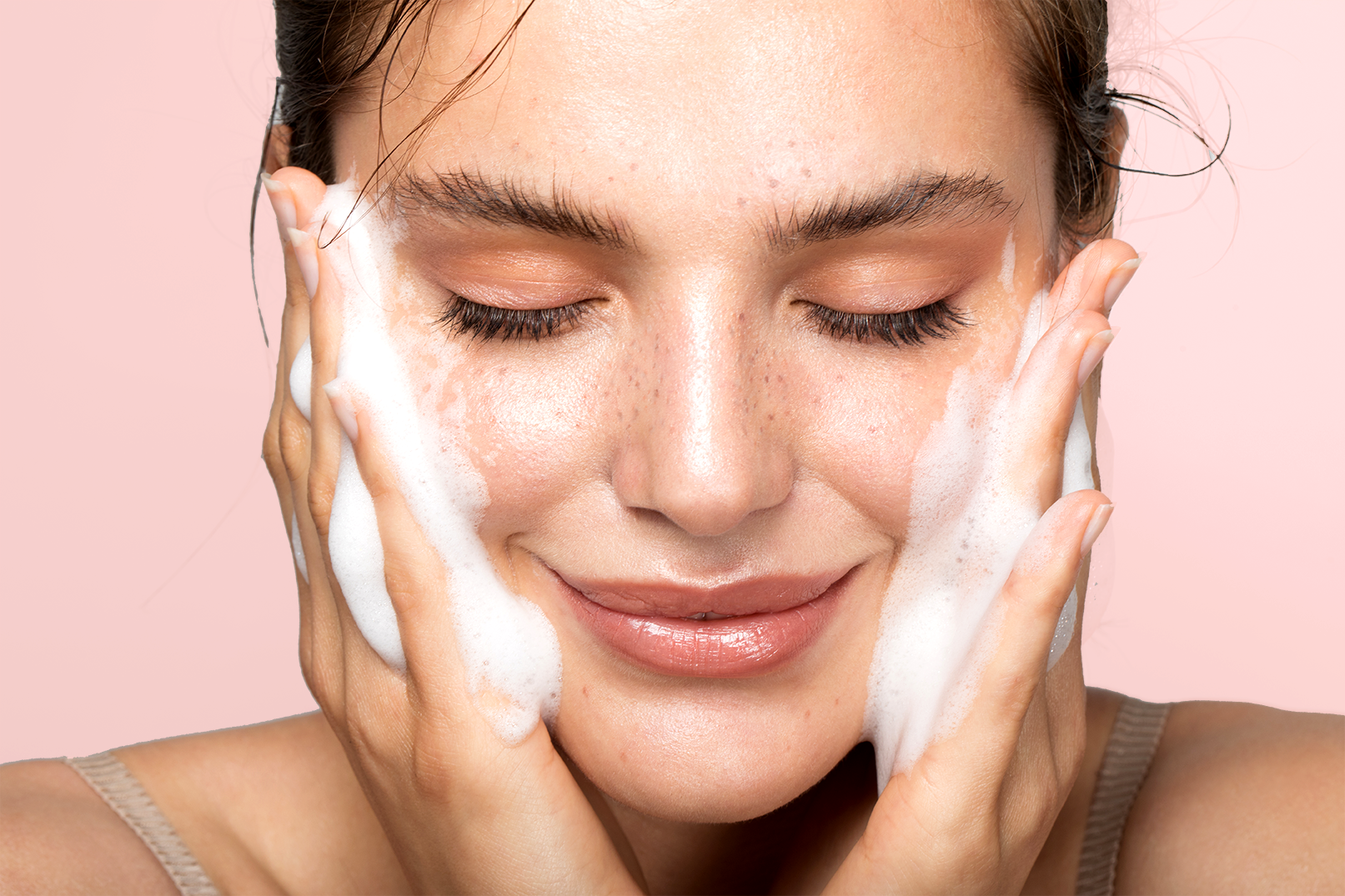 Tips for choosing the right product for your skin
There are many different types of products used to treat dry, damaged, or irritated skin.
Many people are looking for ways to improve their skin, but they don't know where to start. Choosing the right products for your skin can be a bit overwhelming. There are so many products on the market, you may be tempted to try everything. But that doesn't mean they're all going to work.
Some of them are designed specifically for these conditions, while others are intended to be used as general-purpose products.
When choosing a product, it is important to consider your skin condition type.
Some people are just born with great skin and never worry about it. They have amazing genetics and are blessed with the gift of having smooth, even skin that rarely needs anything but a cleanse.
Others struggle with breakouts, acne, and blemishes that plague them all year long. They try different products, but nothing seems to work.
They might be too sensitive to certain products, or they may be allergic to something that's causing their skin problems. Either way, it's frustrating and maddening when nothing seems to help.
What to look for when choosing your next beauty product
Choosing your next beauty product can be difficult. There are so many options, and a lot of them are costly.
That's why it's important to know what you're looking for. For example, if you're a makeup junkie, you may be looking for something that will enhance your natural features. Or, if you just want to be pampered, you may want to choose something that has a spa experience.
When choosing a new beauty product, I recommend finding a few things you love and then learning a little bit about each of them. That way, you'll be able to narrow down the choices until you find one that really resonates with you.
When it comes to your face and hair, you have so many options when it comes to products. You have cleansers, moisturizers, masks, scrubs, serums, makeup, and so much more.
There are a ton of products out there, and I don't know about you, but I'm ready to try everything. That's why I've created this list of the 10 most important things to look for when choosing your next beauty product.
Frequently Ask Questions (FAQs)
Q: What are some things I should be looking for in choosing my beauty products?
A: You need to know what you have. If you don't know your skin type, go online and check out the different types of beauty products and the ingredients used. Then you can make an informed decision.
Q: What do you look for in a product?
A: I look for something that does the job. I'm not into trying to reinvent the wheel. I use products that dermatologists and experts have tested.
Q: Which products do you recommend for each skin type?
A: I like Dr. Hauschka's Moisturizing Face Cream for oily skin and Dr. Hauschka's Cleansing Water. I also love Dr. Brandt's Hydrating Day Repair Eye Cream and Dr. Brandt's Night Repair Eye Cream. My favorite night cream is La Mer's HydraRepair Eye Cream. I also like the Lancôme Moisture Surge BB Cream and the Garnier Intense Firming Masque.
Q: What's the biggest mistake most women make when choosing a beauty product?
A: They pick a product just because it's pretty. They want something that is more expensive or that looks cool. That's where they're making a mistake. You have to research products thoroughly before purchasing them.
Myths About Beauty Product
1. some products can remove blemishes, but there are not products that can get rid of acne.
2. Acne can be treated by using benzoyl peroxide products, but it cannot be treated with Benzoyl peroxide only.
3. If a product does not have a high content of zinc oxide, it can not be used on scars.
Conclusion
I know I've made it sound like choosing the right makeup is easy. In reality, it's not.
However, the best thing you can do is research your skin type and pick out a few items that work best. You can learn more about your skin type here.
There are a ton of different products available for different types of skin. But the key is to figure out what works best for you.
This is especially true if you're looking to try out new products. Once you have tried a product on your own, you'll probably realize that it doesn't work for you.
That's why I highly recommend doing your homework before buying any products. You'll save a lot of time and money if you do.