CrossFit, the fitness brand and workout regimen, has been stealing headlines in the last week for all the wrong reasons. Founder and CEO Greg Glassman was pushed out of his position after making a controversial comment about pro-justice protesters.
But bad PR aside, many people reading these stories might be wondering, what is CrossFit anyway?
The fitness brand was the brainchild of Glassman, himself a former gymnast. CrossFit is rooted in high-intensity exercises similar to interval training. It also incorporates aspects of Olympic weightlifting, gymnastics, kettlebell sports, and a host of other nontraditional workouts.
A CrossFit class
Gyms across American offer CrossFit classes. They are about an hour each and include: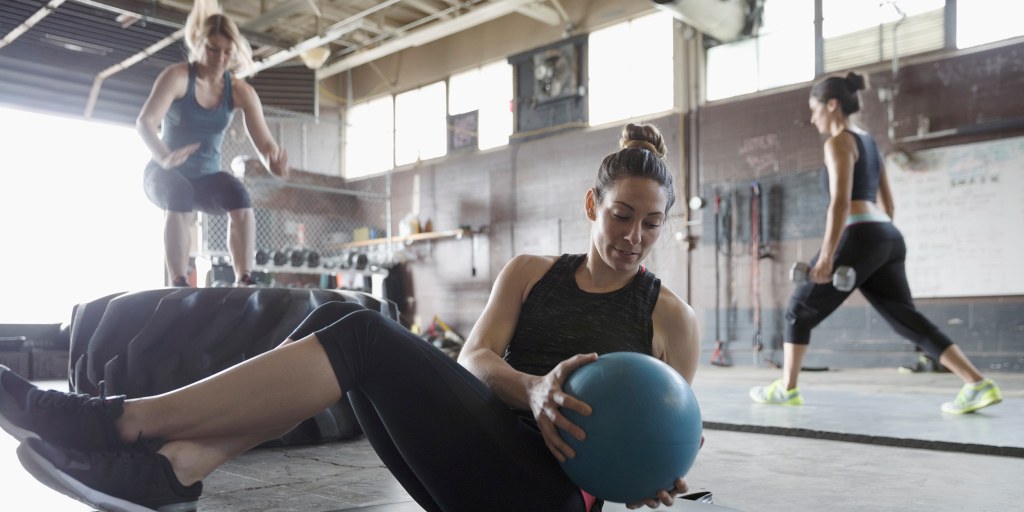 A warm-up activity.
Skill development, e.g., powerlifting, weightlifting, pull-ups, running, rowing, jumping.
A high-intensity workout of the day, e.g., clean jerks, burpees and running, row and rest.
Stretching.
Who uses it?
The CrossFit trend has become a permanent fixture in many countries. Law enforcement, military training camps, fire departments, high schools, and even the Royal Danish Life Guards use CrossFit to train. Professional sports teams, like the Miami Marlins, also use CrossFit to stay in killer shape.
Where to find a class?
If you're interested in CrossFit, you can look up the local gyms that offer classes with CrossFit certified trainers. One thing to keep in mind is that the exercises are intense and fast. You won't have a lot of time to watch your form, which can lead to injuries. No matter what exercise regimen you choose to do, always go at your own pace and stop to rest when you need to.